« La théorie du cygne noir | Page d'accueil | Témoignage d'un réseauteur heureux »
16/07/2012
Is There a New Business Model for Headhunters?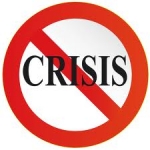 The executive search model certainly has enjoyed a long and profitable run. The search industry still works as it always has: identifying talent for client firms and charging fees based on a percentage – usually 25 to 30 percent of the successful candidate's first-year cash compensation. Rarely – if ever – can companies sustain long-term success using an industry business model that is essentially more than 50-years-old without experiencing a challenging transformation. Nothing lasts forever. There is change in the airClients have cut back on hiring and headhunters feel it very bad. Across the board, search firms are reporting significant drops in revenue. Many smaller firms are barely hanging on, while major firms are laying off and restructuring operations. This industry's business model is broken. Beyond the economic downturn, high-cost headhunters are losing assignments as client companies take advantage of LinkedIn and other free Web sites.
In the recent years, executive hiring dropped considerably. Unfortunately, the coming years will not change this trend. Headhunters' database of executives has been a closely guarded crown jewel for half a century. Now Web sites like LinkedIn are chipping away at that business!
Over the next five years, some big players will let go from 10 to 20% of their workforce. They will shut offices, consolidate others and find new ways to capitalize on the fact that these days consultants are as likely to meet clients in a hotel or airport lounge as the corporate boardroom.
But simply cutting costs is not enough. Some headhunting firms already have an answer: they will shrink executive search from more than 95% of their business to only 50%. The strategy is to shift toward consulting on executive retention and related topics. In an effort to boost their revenue, executive search companies will train their people in new areas, such as advising clients on succession management. This shift will put these firms in competition with such management consultant powerhouses as Accenture and McKinsey.
The key issue is definitely to find a new and profitable business model. "It's not the strongest or most intelligent that survive. It's those that are willing and able to adapt and change."